I love what I do and form many different types of bonds with my parents. We may meet as strangers but we say good bye as friends. In the years since I started The Traveling Nanny, I have traveled all over the world with my families and on personal travel.  
I want to encourage families to explore the USA!  This is a beautiful country and so much to see and children build travel memories earlier than you think.  One of my first travel families and I traveled together for 6 years.  While the children no longer need a nanny, we stay in contact as friends.  When I am in the area we try to get together.  One of the favorite topics when I sit down with the kids is do you remember….They also want to know if I have visited all 50 states!  Right now I am minus Idaho, Wisconsin, Vermont…I list the states below that the kids wanted to see on the page!
I'll never be an expert on the below countries but I love trying to learn about the area, the customs and visit parts of a country away from the cities when I do personal travel.    I have also traveled with families on some great cruises including the magnificent Allure of the Seas.  On personal travel I have become a fan of River Cruises and have done the Budapest Blue Danube and the German rivers of Moselle and Rhine.
Below is my growing list of places I've been.  My bucket list still active though–got a city you want me to add?!
Alaska – Road trip around Alaska from Anchorage to Fairbanks and back down to Seward

Antigua

Antwerp, Belgium

Atlanta

Arizona

Arkansas – Hot Springs

Australia-Perth, Sydney, Blue Mtns.,Broken Hill, White Cliffs

Aruba

Aspen, Colorado

Australia: Sydney, Perth, Broken Hills, White Cliffs, Blue Mtns, Melbourne

Bahamas

Barbados

Baltimore, Maryland – Great Road trip with mom and 3 kids.  Great city!

Barbados

Belize

Bora Bora

Budapest

Buenos Aires, Argentina

Cabos San Lucas, Mexico

California: San Francisco, Los Angles, San Diego

Cancun & Cuernavaca, Mexico

Colorado (Aspen, Boulder, Denver, Fort Collins)

Connecticut

Cruises:  Alaska, Barcelona to Italy, Barcelona to Turkey, Caribbean (2 including Allure of the Sea),

              Amsterdam to St. Petersburg, Russia, Tampa to Cayman Islands and Cozumel

District of Columbia ( DC) Great place to explore with older kids!

Dubai, UAE

Dublin, Ireland

Florida

France – Paris and small towns in all the wine regions! (thank you Wendy!)

French Polynesian Islands, Bora Bora, Tahiti, Moorea, Tahaa

Galway, Ireland

Georgia

Grand Canyon – All 3 Rims — Amazing!

Hawaii – Honolulu, Maui & Kauai'i

Italy

Las Vegas, Nevada

Los Cabos, Mexico

London, England

Morocco: Fez, Marrakesh

Mustique

Netherlands

New Mexico

New Jersey:  Mtn. Lakes, Saddle River, Clifton

New York City, Scarsdale, NY, Poughkeepsie, NY, Brooklyn, NY

Niagara Falls – Road trip with 9 & 7 year olds up to Montreal afterwards and back down through Vermont

North Dakota

South Dakota 

Oregon

Punta Estes, Uruguay

South Carolina South Dakota

Spain – Barcelona, Majorca, basically we spent a month exploring 4 cities

Scotland: Road trip from Edinburg to Islay!

St. Croix

St. Barts

St. Martins

St. Thomas

St. Petersburg, Russia

Shanghai,China

Taos, Mexico

Texas

Uruguay

Vienna, Austria

Virginia

Washington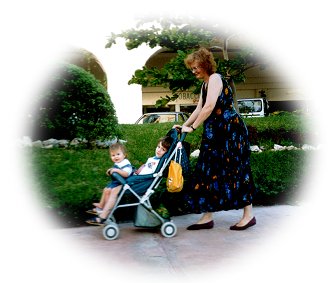 Belize (all over!) with Barb of barbsbelize.com
The list keeps growing!
Save
Save
Save