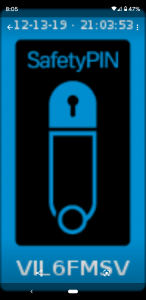 You are here because you know you need some help when you travel but have doubts about working with a stranger. Take a moment and look over the site and hopefully you will  see I care as much about my parents as I do about the children.
In 2000 I founded The Traveling Nanny LLC as I loved to travel and felt I could offer parents an opportunity to travel as a family and still have couple time. As my reputation began to grow I realized I had indeed found a much needed niche in the travel industry.  I enjoyed helping parents who were anxious about traveling with young children and easing them into a comfort level that allowed them to truly enjoy traveling again. 
Travel varies from quick business trips, family vacations, emergencies where I travel with the family or stay at home with the children.   I know what you are thinking, "Can I travel with a stranger or leave my children with one?  I can only say that in the years I have been doing this, once we start writing and communicating, you will find that place in your heart where it feels right.  I like to think it is because I treasure my parents as much as my children.
Parents ask me what my child philosophy is and I have to smile.  I have always felt my philosophy is that there is no single general nanny philosophy. Each family is different! What works for one might not work for another. My job is to mold my style to yours, and I cannot do that if I am tied to one philosophy. Parents have it harder today than ever, and I feel they need a nanny that tunes into them as well as the children. I know that parents are not perfect, and I want to make them feel that it's okay to just be themselves. My job is to accept them and appreciate them as parents doing their best. I want to offer parents some space to relax and enjoy their children.
I do believe in the honesty of children and their ability to see right through people. I do not rush them. I'm not there to impress anyone — I am there to offer some warmth and security, and I understand that trust cannot be rushed. If a child is shy, I don't push them to come to me. I am content to make eye contact now and then, smile and maybe bring something out of my nanny bag that interests them. I've never had a child that didn't warm up to me quickly but if I did, it would be okay. I am entering their world, and I wait till they invite me in.
It has been a long journey and I have treasured every moment of it.  All my life experiences has given me a passion for working with parents and children.
In my heart I have always felt that the only credentials that really matter come from parents and I can provide you with testimonials from satisfied parents.   We start out as client and employee but end up as friends. I belong to SafetyPin which is an extensive background check so you can be sure my background is cleared by the best!
If you are still curious about my background, click on "My Story" .
Save
Save