International Nanny Association 2008 Nanny of the Year
Featured  in October – 2020 Nanny  Magazine's Finding Your Niche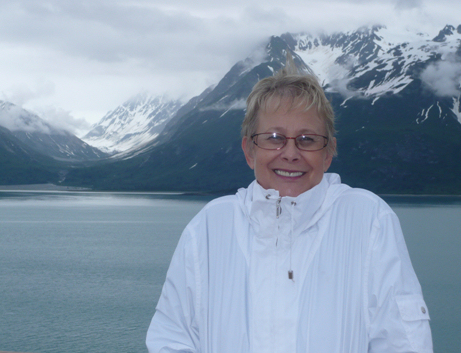 Glacier Bay, Alaska
It was an honor to stand up in front of my peers and agency owners and accept the International Nanny Association 2008 Nanny of the Year award. This award was set up to recognize outstanding nannies. INA wanted to let the world know the positive side of the professional nanny. More important was to get nannies to see themselves as part of a professional world and to recognize their contribution to families and to the children they love. International Nanny Assn sponsors conferences every year where nannies can attend workshops and sharpen their skills. It is also a time to rub elbows with other nannies and share your love of the profession. I have always left with new knowledge and feeling inspired! Visit www.nanny.org to learn more about the world of the professional nanny and agency owners.
For years I have written the stories of the International Nanny of the Year and I never thought some day it would be me! I have always probed the winners to tell me their stories, "What made them love this profession so much!" As I wrote about these wonderful nannies, I was always curious what made them so passionate about the profession. What was their life before being a nanny? Was it hard to have a personal life when so much of your time is devoted to the family? I found it a little more difficult to write about myself! So let's start at the beginning when I decided to apply for the award.
You have to be nominated and James and Wendy Agah of Westport, Ct. nominated me. I have worked with this family since Alexandra was 8 weeks old and I was around for Devin's birth and first year. We have traveled together as far as way as the French Polynesian Islands and parts of Italy and France. Thanks to them I know most of the Caribbean! They are more than my clients; they are friends of my heart.
To have Jim, Wendy, Alexandra and Devin nominate me, was the greatest feeling of the world. Jim and Wendy invented the word "busy lifestyles" and to have them willing to take the time to do this for me, was a humbling experience.
Little did I know when I first took the baby assignment for Alexandra that we would travel so many roads together. I have seen Wendy through a difficult pregnancy and she and Jim have stood beside me through family trauma.
I was at the end of my trip with them to Alaska when I found out my father was dying. I was trying to keep my personal grief separate and be "perky" for the children. Alexandra and Devin came up to me and gave me big hugs.
I said, "that's sweet, what did I do to deserve such big hugs?" and Alex says, "I know your daddy is sick and I thought you could use some love". The parents told me they wanted the children to know I might seem a little sad sometimes and explained my dad was sick.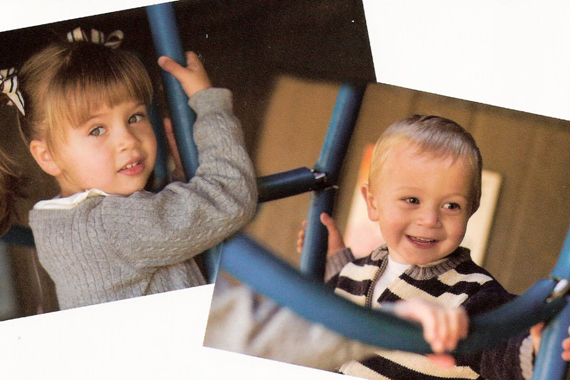 The application for Nanny of the Year is long and the questions really made me think about the roads my career has traveled. For the first time I had to go to past clients and ask for written references. I am used to "giving" but asking for help was new to me! Yet, each of these busy parents took the time to write wonderful words of praise for our time together. After reading the letters, I didn't really care if I won because I felt so loved and appreciated.
It always an honor to be nominated, but an alternative nanny had never been nominated so it was an exceptionally emotional moment to be chosen. As I worked my way through the application, I realized how far I had come from that inspirational moment when I wondered if parents could use a temporary/traveling nanny. When I put my website up for the first time, I didn't know if I would even get any jobs! Yet, something inside me told me that I had a calling. I remember telling God that whatever jobs came into my email box, I knew He had a purpose for them. Sometimes I just answered questions and encouraged parents or gave them ideas how to find someone locally.
Through the years I have had easy jobs, incredibly difficult jobs, adventurous jobs and sometimes the unusual job. But I have to say, I have never had a job where I didn't like the parents. Together, the families and I have worked to make the most of my time with the family. Maybe I am just lucky or maybe it is because I expect to see the good in people.
I have tried to bring to the job a philosophy that no matter how much experience I bring to the job, I try not to bring any preconceived ideas of the job itself. I have found it is better to have an open mind, study the parent's style and observe the personalities of the children. 99% of the time children bond to me quickly but there are occasions where a child finds it a little more difficult to trust or obey a stranger. I just tell the parent to be patient and back me up and the child and I will be just fine! I've never left where the child and I weren't friends.
People always ask me how did I qualify to be a nanny. I would love to say I have a degree in early childhood education, but I don't. Or say that I attended a nanny certification school, but I didn't. While all of those things would have been great and if I had known what my life's work was going to be when I was young, I am sure I would have pursued those lines. Instead my journey has been long and curvy with many side roads. As you will learn when you read the "All About Me" section on the site, I have worked in the business area, I have been teacher assistant for 3rd and 4th graders, worked as a teacher assistant with autistic children, and put in a few years as a teacher assistant working with delinquents to help improve their academic level and to help modify behavior. My side roads have included being a Girl Scout Leader to 35 teenagers, a Cub Scout leader and a co-founder of a youth group to promote racial harmony where we would travel to the MLK Racial Harmony Peace Conferences for over 5 years. Throw in being a wife and mother and you pretty much have my life!
Each of those areas shaped my thinking about children. I am thankful I have the business background because it helps me to understand my parents and how tiring it is to work full or part time and still be a loving parent. Every aspect of working with children has taught me things four years of college would never have taught me. I had no preconceived ideas of what to expect so I was wide open for receiving their lessons. Children's actions tell you when you did it right and when you messed up. I found out it was okay to put your arm around a child and confess maybe I should have listened more. Or listen to an angry child's words of "I hate you" and stay calm enough to say, "That's okay because I like you enough for both of us". Then later to hold that same child in your arms and let them know we all lose it sometimes.
Children probably like me because I am usually as hyper as them! We run around doing goofy stuff, making up silly songs or act out imaginary roles—usually they are the princess or the super hero and I get to be the one who does things for them! I just find it incredibly fun to play! I truly believe you can teach anything that is needed through play.
Becoming a nanny was the smartest career move of them all. It took me a long time, but I found my calling! I am passionate about the professional nanny world and work hard to be a good member of the sisterhood. Whether it is helping someone attend a nanny conference, giving a job reference or a mutual exchange of childcare ideas, we are in this profession together. I love what I do and I want to keep doing it for years to come!
Recently my husband I moved to Austin, Texas and the first priority when looking for a house was "how close is it to the airport?!"
A special thank you to all who have made my journey so enjoyable and I hope you take a few moments to look over the website!
Donna Robinson
A Nanny for All Reasons