2007 Nanny of the Year
Spotlight on The Nanny of the Year 2007 – Christy Ochs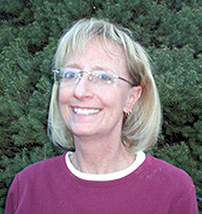 About 3 years ago I was attending an INA conference in San Diego and to keep costs down, I asked a nanny friend to room with me. Marni, NOTY in 2002, said she was rooming with a friend, Christy, and did I want to share with them? Naturally I said yes and what a great decision that turned out to be because I met this very sweet, intelligent nanny Christy. There are some people you have to get to know to really like them and some are like Christy, you just love them immediately!
In 2007 I arrived in Alexandria, VA for the INA conference; I was delighted to find out that Christy had won the Nanny of the Year Award. With her easy smile and great sense of empathy, INA could not have a better representation of the nanny field. Her bio and acceptance speech can be found on www.nanny.org under the Nanny of the Year section. She has had an interesting life and if you have a few moments, wander over there and read it.
Christy was a stay at home mom and devoted herself to her 4 children and husband. For her, it was the right choice and she loved being a part of her children's life and giving up her former paralegal job wasn't that hard of a choice. Christy found her true vocation; loving children and helping them reach their potential. Sooner or later our children grow up and have their own lives and we must decide what to do "with the rest of our lives".
It seemed a natural choice for her to choose being a nanny for her next career. Christy says that "I loved being a stay at home mom, being around children all day and when I decided to become a nanny, I wanted to provide for that family all of the things that I felt would have made my life easier being a parent."
In recent years there have been discussion on how the best adjusted people are those whose jobs give them personal fulfillment as well as a decent paycheck. When I questioned Christy about this she said, "I do feel this personal gratification because every day I can see the ways in which I have made a difference in these kids' lives. With kids, you get a "bonus" every day, whether it is in the form of a hug or an "I love you". "
Christy said that if she had chosen to back to the paralegal field she would have to go back to school in order refresh her skills. She felt blessed to have come into a field where she had the knowledge/skills and found the salary to reflect those qualities. Her good friend Marni suggested she join the International Nanny Association and told her about the conferences. She began to attend them and found the opportunity to continuing learning through workshops and networking with other nannies. She first joined a small nanny group but decided to start her own nanny group, Denver Area Nanny Association which now has 60 members.
I have started groups and I know how hard it can be to get the word out, find activities that keep members interested and keep people united in a common goal. I am sure the success of the Denver Area Nanny Assn is due to Christy's ability to reach out with great empathy to her sister nannies.
When I asked what made her want to do this she said, "What made me stay involved was the camaraderie, and the opportunities for education. I enjoy connecting with others who are as passionate about this amazing profession as I am." If you ever feel discouraged about the profession, you can spend ten minutes with Christy and come away totally renewed!
The Nanny of the Year application is long and it takes an investment of time to get through it. It is not an easy decision to let yourself be nominated. I asked Christy what influenced her letting her boss nominate her. I thought her answer reflected her character:
Jill had asked me for several years if I would let her nominate me and I always felt that I was not ready. Last year when she asked, it was after a very difficult and challenging year at my job. We were helping the children adjust to a divorce, and I was learning how to work with a single parent. I felt we had come so far, and by then I had been with the family for almost 5 years. I was finally ready, and very proud that she wanted to nominate me.
I still feel humbled but proud to be elected as Nanny of the Year. I know so many amazing nannies, many that could be Nanny of the Year. But I am grateful to have been chosen. To have been NOTY I think has encouraged me to raise the bar. I need to strive to be NOTY every day that I am with this family. They deserve no less.
I am always awed by the Nannies who stand on that platform. While only one nanny can be chosen, there are no "losers" on that platform. Everyone who stands up there represents quality and makes all of us sitting in that audience proud to be a nanny. In 2007, I was especially proud to see my friend Christy step forward to receive the award.